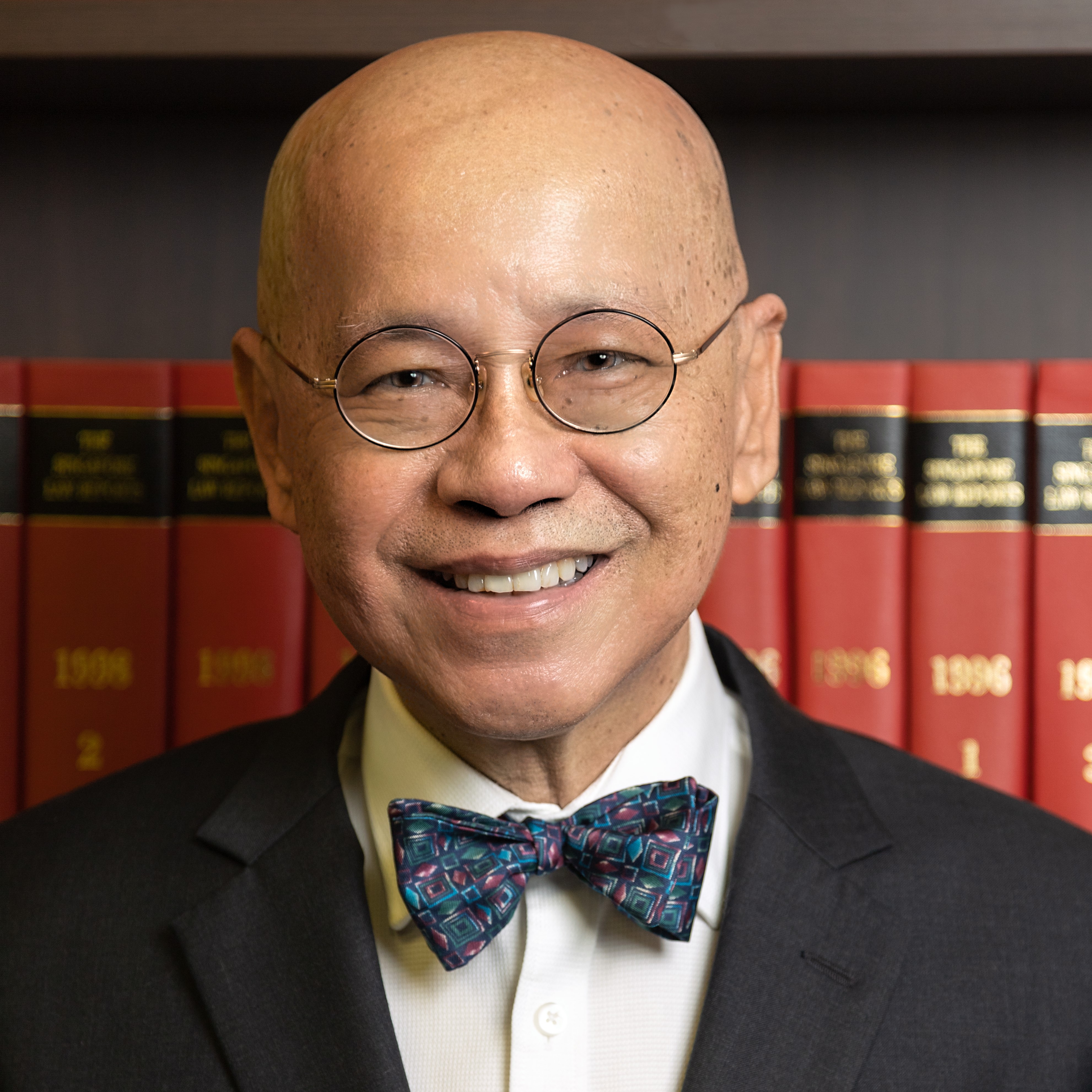 Dr. William WAN graduated with an LLB (Hons) Degree from the University of Singapore. He is an Advocate and Solicitor of the Supreme Court of Singapore. Dr. Wan is currently the General Secretary of the Singapore Kindness Movement and is actively involved in several boards and committees of non-profit organizations and government agencies. Dr. Wan's legal interest is in both civil and criminal litigation. He is also appointed by the President of Singapore as the Justice of the Peace and is also a certified mediator.
Dr. Wan is a pioneer in pro bono practice and he was one of the first to engage ex-offenders on his staff. He was also instrumental in the founding of the charity servicing ex-offenders that was renamed Prison Fellowship Singapore, of which he is the current chairman. During the 1970s, Dr. Wan was instrumental in founding the Evangelical Fellowship of Singapore and Operation Mobilization in Singapore was established from his law office with him as its first chairman.
During his time in Canada, Dr. Wan was a consultant to the Ottawa Police Department for several years, while pastoring a church and earning his graduate degrees from Regent College, in Vancouver, Carlton University in Ottawa, and Queen's University in Kingston. As a consultant to the Ottawa Police Department, Dr. Wan was the recipient of the coveted Solicitor-General's Award for Crime Prevention and the Civilian Commendation from the Board of Police Commissioners for his work in police and community relations and education. He also took his PhD from University of Ottawa and did his law accreditation examinations at McGill University in Montreal, Quebec.
As a published author, Dr. Wan contributes regularly to the Straits Times Opinion Page and numerous other newspapers and magazines. He was also a columnist for a local magazine and the Community News of Ottawa. He has also contributed chapters to several books and his published books cover a wide range of subjects. Dr. Wan is also a wide-ranging public speaker in churches and other public platforms.
In 2015, Dr. Wan's work in the community was recognized by a Muslim Foundation when they honoured him as a "Community Leader Extraordinaire" with the Abdeali Tayebali Life-Time Achievement Award.
Dr Wan's professional involvements include:
General Secretary, Singapore Kindness Movement
Chairman, Prison Fellowship Singapore
Vice-President, Singapore Scout Association
Council Member, Public Hygiene Council, Singapore (PHC)
Consultant, Ottawa Police Department
Justice of the Peace
Visiting Professor, Eastern University
Co-founder, Keep Singapore Clean Movement
Co-founder, Christian Lawyers' Fellowship
Co-founder, Evangelical Fellowship of Singapore
Co-founder, Rehabilitation Life Ltd