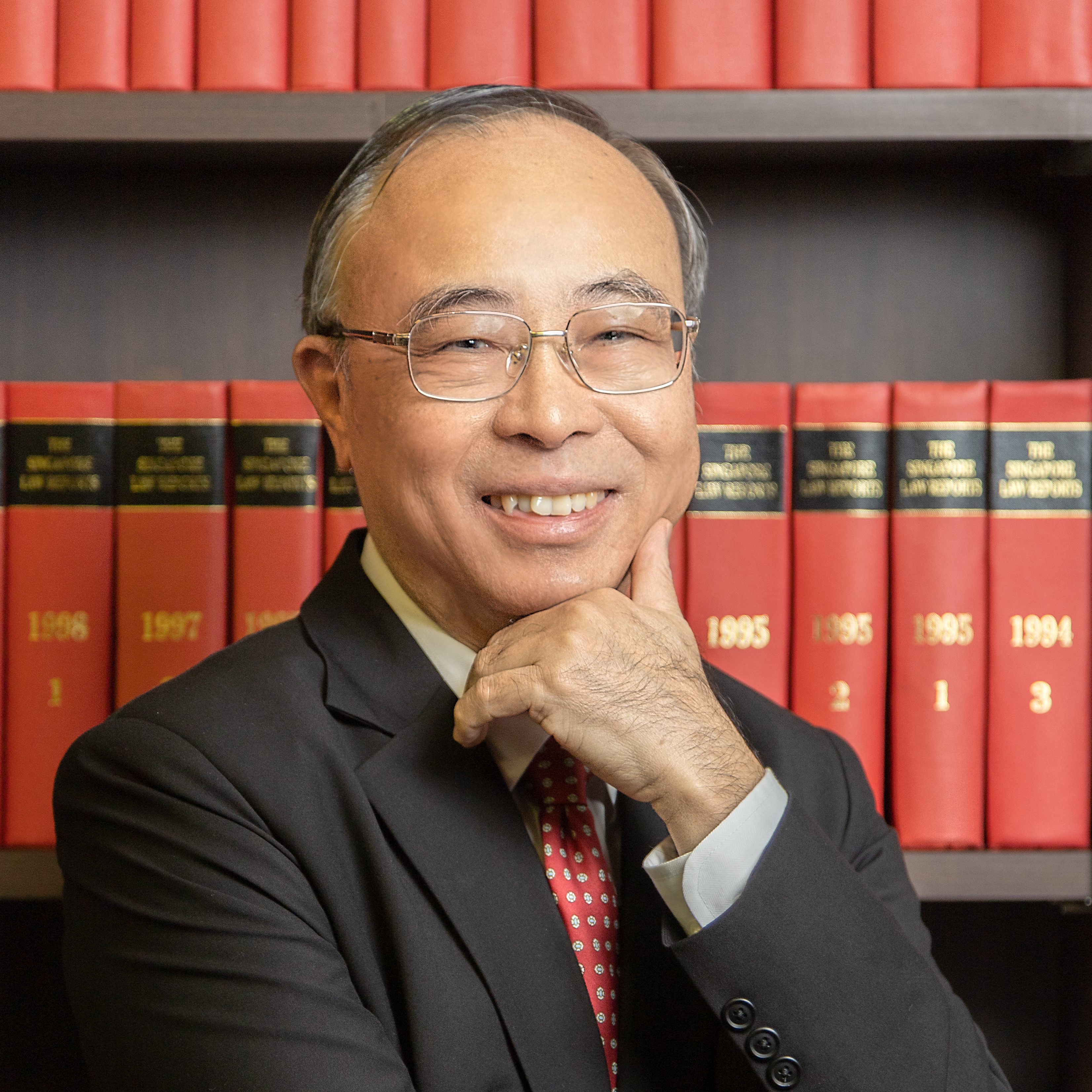 Dr TOH See Kiat graduated with an LLB (Hons) Degree from the National University of Singapore, a Master's Degree in Law from Harvard University and a Ph.D. in Law from the University of London where he did his doctoral thesis in electronic commerce. He is an Advocate & Solicitor of the Supreme Court of Singapore as well as a Solicitor in England and Wales.
Dr Toh's practice is in the areas of Technology and Intellectual Property Law. He has been engaged by a wide range of corporate/ commercial clients, industry bodies, and government agencies. Dr Toh is also highly sought after in legislation drafting, having drafted legislation for Abu Dhabi and Dubai. As the Asian Development Bank consultant, he advised the National Assembly of Vietnam. He has also advised the Vietnam Customs under a World Bank consultancy.
Dr Toh has been actively involved in national matters, having served as a Member of Parliament and also as Chairman of Aljunied Town Council, a municipality with a population in excess of 100,000 households. He was President of the Consumers Association of Singapore (CASE) and was a member of national bodies such as the National Trust Council. In addition, Dr Toh sits on the board of several companies.
An accomplished academic, Dr Toh taught at the National University of Singapore, Nanyang Technological University Singapore and Tyndale University, Canada. He is the author of Paperless International Trade: Law of Telematic Data Interchange (Butterworths Asia 1992) and a chapter on "AI for Law" in the book by Dr. Anton Ravindran, Will AI Dictate the Future? (Marshall Cavendish 2022). He is also co-editor of a book Legal Aspects of Doing Business in Singapore (Addison-Wesley Singapore 1996).
At present, Dr Toh takes a keen interest in promoting education and laws in Internet use, e-Commerce, e-government, data privacy, and Industry 4.0 law issues and is up to date on the latest developments in these fields. He is regularly invited to conduct seminars for ICT professionals on the law relating to IT contracts, IPR on the Internet and other online business issues. He has also advised companies involved in Web 3, AgriTech and EduTech.
Dr Toh's past and professional involvements include:
Consultant, Asian Development Bank
Consultant, World Bank
Member, Parliament of Singapore
Expert, ICC DocDex Panel
President, Consumers' Association of Singapore (CASE)
President, Singapore Association of Visually Handicapped (SAVH)
Chairman, Edition Ltd
Chairman, CommerceNet Singapore Ltd
Director, Kairos Social Outreach
Fellow, Chartered Institute of Marketing (UK)
Fellow, Singapore Institute of Directors (SID)
Fellow, Singapore Computer Society (SCS)
Adjudicator, Financial Industry Disputes Resolution Centre Ltd (FIDReC)
Hon Legal Advisor, Information Technology Management Association
Hon Legal Advisor, Singapore Computer Society
Hon Legal Advisor, Association of Information Security Professionals (Singapore)
Lecturer, National University of Singapore (NUS)
Associate Professor, Nanyang Technological University Singapore (NTU)
Professor, and Director, Business Administration Programme, Tyndale University College