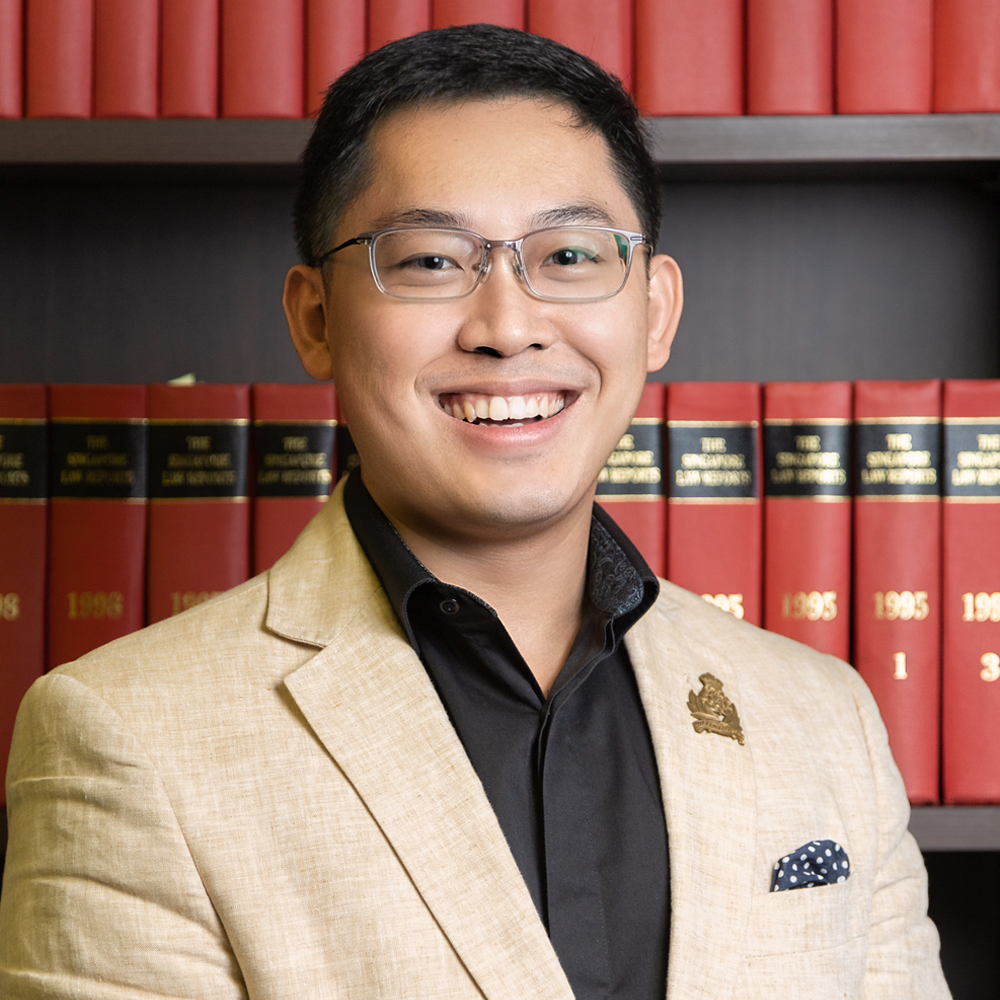 Mr Noel NG graduated with an LLB Degree from the University of Tasmania, Australia. He is an Advocate and Solicitor of the Supreme Court of Singapore.
Prior to being called to the Singapore Bar, Noel was an officer with the Singapore Police Force. He is experienced in the fields of negotiation, mediation, diplomacy and problem-solving in complex and sensitive matters. For his dedication to law enforcement and contributions to the Force and country, Noel was bestowed with awards such as the Commander's Award and Best Frontline Officer Award for rendering distinguished professional service to high-level cases as well as active contribution of proactive arrests for public safety and national security.
Noel is actively involved in alumni and mentorship matters as well as the diplomatic community. He sits on the Management Board of the Australian Alumni Singapore (AAS), which is the national umbrella organisation for all Singapore and Singaporean-based graduates of the Australian universities. The AAS Patrons include the Australian High Commissioner and former President of Singapore His Excellency Dr. Tony Tan Keng Yam. He also advises the Royal Commonwealth Society Singapore and the Singapore Global Network on legal and non-legal matters.
He also sits on a Foundation (founded by a prominent but private Asian philanthropist) which have made decades of donations, bursaries and awards (such as the Tan Chin Tuan Nursing Award) to schools, universities (such as the National University of Singapore and Singapore Management University), healthcare centres and hospitals in Singapore and around Southeast Asia.
Here at Goodwins, Noel appreciates the many opportunities brought about by rapid geopolitical changes. He integrates his experience in law enforcement with his myriad network of relationships across various industries. Due to his extensive involvement with various chambers of commerce, alumni and mentorship networks as well as the diplomatic community, Noel gives counsel to start-ups, SMEs and student-led organisations on legal and non-legal matters. He has a keen interest in developing businesses between different jurisdictions to bring about a win-win situation for clients and business partners.
Noel's professional involvements include:
Board Director, D.S Lee Foundation
Advisor, Royal Commonwealth Society
Advisor, Singapore Global Network
Advisor, University of Tasmania
Management Board, Australian Alumni Singapore
Co-Founder, The Vine Collective
Host, International Association of Young Lawyers (AIJA) Annual Congress
Facilitator, Law Society of Singapore
Member, Australian Chamber of Commerce
Member, Dutch Chamber of Commerce
Member, South African Chamber of Commerce
Member, New Zealand Chamber of Commerce
Member, Singapore Institute of International Affairs